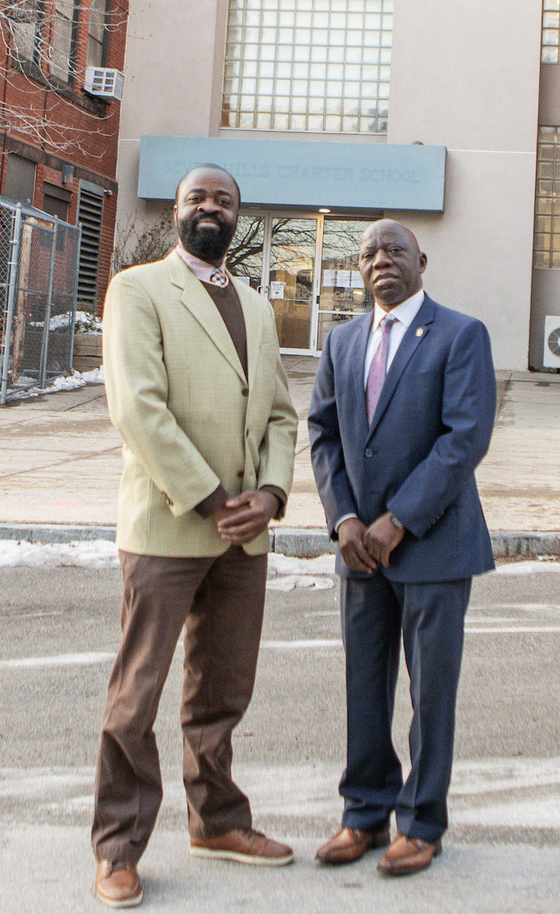 Webster Five recently donated $25,000 to African Community Education (ACE), a Worcester organization dedicated to assisting African refugees and immigrant youth and families in achieving educational and social stability. The donation will go towards their campaign to renovate the new ACE Center and expand program access.
ACE's programs include after school and family education programs, mentorship opportunities, community outreach and more. They currently serve 6.3% of African-born immigrants and their children living in Worcester within 200% of the poverty line. With their 2022 move to a larger headquarters, ACE looks to expand their programs and grow their reach to serve even more families.
"Webster Five is proud to support the important work African Community Education is doing to increase access to resources promoting personal growth and stability in our community," said Don Doyle, President and CEO, Webster Five.
"African Community Education is extremely grateful for Webster Five's generous contribution to our organization. This gift will have a tremendous impact as we renovate the new ACE Center and expand access to education, outreach and workforce development programs for thousands of African refugees and immigrants in the Central Massachusetts community. We are thankful Mr. Doyle and the Webster Five leadership team recognize the important role this project has in our local community and believe in our work at ACE enough to be an early supporter of these efforts," said Kaska Yawo, Executive Director & Co-Founder, ACE.
To learn more about ACE's mission and programs, please visit https://www.africancommunityeducation.org/. To learn more about Webster Five's charitable giving, visit https://www.web5.com/about-us/our-story/our-news/.
Courtesy photo from African Community Education: Pictured left to right in front of their new building are Biodun Akande, Board Chairperson, ACE and Kaska Yawo, Executive Director & Co-Founder, ACE.