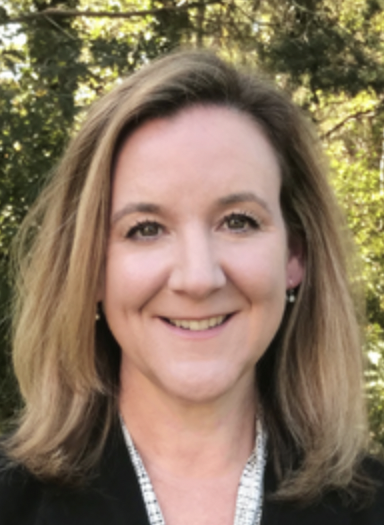 The Edward M. Kennedy Institute for the United States Senate has announced the appointment of three senior leaders to strengthen the Kennedy Institute's nationwide work promoting participatory democracy, civil discourse, and bipartisan efforts to find common-ground solutions to major challenges facing the country.
"We are excited to have Darshan Goux, Josh Silver, and Maura Callahan contributing to the success of the Kennedy Institute. These additions send a strong message that the Kennedy Institute is growing and remains serious about having the biggest possible national impact," said Adam G. Hinds, CEO of the Edward M. Kennedy Institute. "We are committed to increasing our impact as a national-level convener, and Darshan, Josh, and Maura add extraordinary new strength to the Kennedy Institute's work, especially related to strengthening democracy, civil discourse, and citizen engagement in America."
Darshan Goux has been named Chief Program Officer, a role in which she will work to align and bolster the Kennedy Institute's democracy, civic education, and public affairs programs. Her portfolio will include stewarding the Kennedy Institute's hallmark programs like The Senate Project, award-winning K-12 civic education programs, as well as the launch of new innovative efforts to promote civil discourse and democratic engagement.
Goux most recently served as Director for American Institutions, Society, and the Public Good at the American Academy of Arts and Sciences, where she successfully led major bipartisan groups of the nation's leading scholars, philanthropists, advocates, and practitioners to reach consensus on policy solutions to some of the most critical issues facing the nation. She spearheaded the Academy's heralded Our Common Purpose project, a bipartisan effort that charted a new course for strengthening American democracy. A trained facilitator, public opinion researcher, and strategy consultant, Goux has advised the campaigns of regional and national candidates, parties, and nonprofit organizations in the U.S. and overseas. She has held positions at IBM, Partners HealthCare, UC Berkeley, and the University of British Columbia. She holds a PhD in Political Science from the University of California, Berkeley, and a BA in Ethics, Politics, and Economics from Yale University.
"I have had the great honor of convening thousands of Americans from all walks of life in my career, and time after time, regardless of background, they have demonstrated a profound shared belief in the promise of what America can achieve at its best and a deep concern for the future," Goux said. "It is an honor to support the Kennedy Institute's commitment to serve all Americans, from our youngest learners to our most experienced elected leaders, and to chart a course to inspire the civil discourse, civic knowledge, and democratic engagement a thriving democracy requires."
Josh Silver, founder and former CEO of RepresentUs, one of the country's leading right-left pro-democracy organizations, will serve as Special Advisor to the CEO of the Kennedy Institute. RepresentUs describes itself as "the nation's largest grassroots anti-corruption organization, bringing together conservatives, progressives, and everyone in between to pass anti-corruption laws in cities and states to stop political bribery, end secret money, and fix our broken elections." At the Kennedy Institute, Silver will work to advance the Kennedy Institute's work to strengthen American democracy.
"It has been my life's work to bring policy and electoral reform through nonpartisan advocacy, and I am so glad to focus my efforts on helping the Kennedy Institute continue its incredible mission of civic education and democratic engagement by all Americans," said Silver. "I believe the Kennedy Institute can play an even bigger role as a convener nurturing the cross-partisan change we need to ensure a healthy, strong democracy for centuries to come."
The Maura Callahan Group has been retained to continue developing the Kennedy Institute's fundraising and stewardship efforts to support the organization's programming, national conversations, and civic education. Maura Callahan and Meghan Canal have worked for several years in a consulting capacity for the Kennedy Institute developing and executing its Award for Inspired Leadership annual dinner, the Kennedy Institute's signature fundraising event. They bring seasoned experience as fundraisers focusing on galas, concerts, educational symposiums, cultivation events, golf tournaments, walk-a-thons, breakfast meetings, and conferences. "This is a very exciting time for the Kennedy Institute. Meghan and I are thrilled to continue our work building a strong community of donors and leadership members who are inspired by Senator Kennedy's vision."
The announcements come as the Kennedy Institute is working with partners to extend and expand existing programs like The Senate Project, national civics education work, and a range of emerging programs focused on promoting civil discourse.