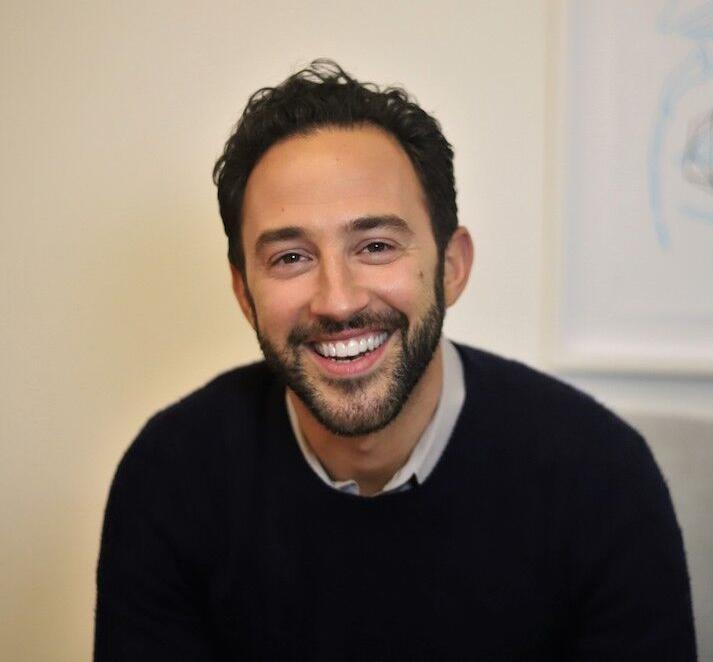 For too long, special education has centered around compliance mandates set by Individualized Education Programs (IEPs). It makes sense. Measuring compliance helps ensure young people with disabilities receive the education they deserve.
But compliance is the floor. Our students deserve more than just compliance. They deserve educators, administrators, and policymakers who are aiming to break the glass ceiling in special education. As many students with disabilities will tell you, the special education experience is rarely a celebration aimed at cultivating pride and belonging. Learning as a student with a disability is often isolating and shame-filled. It is otherizing and marginalizing. We must do better.
Our schools fail to focus on disability culture, community, history, and representation. Belonging and a sense of pride are harder to measure — but their importance can't be overlooked. They are crucial to accelerating outcomes and cultivating the physical, psychological, and emotional safety essential for learning.
It is not news that students with disabilities are overwhelmingly marginalized in schools. We know they are two to three times more likely to experience bullying than their non-disabled peers. This deepens isolation which also deeply impacts the experience of learning.
At the same time, we have become acutely aware that minoritized communities, specifically students of color, will further thrive when we have teachers who look like us and when we get to experience learning in a way that is representative – highlighting thinkers, leaders, and social problems and solutions that connect to our lived experiences. We know that kids learn best in classrooms that are culturally responsive and representative. Disability identity is at the intersection of every community but is too often absent from system-wide conversations focused on expanding representation in our classrooms.
We need to broaden our ideas of inclusive and culturally responsive education to make sure that disability culture is part of the vision and the movement for special education reform. The link between racial justice and disability justice cannot be overlooked. For instance, Black students are 40% more likely to be identified for special education than other students. The call for culturally responsive classrooms must demand that we center both.
But where do we start? In order to activate and accelerate learning, we have to see all young people as whole – and that will require us to check our mindsets and strengthen our perceptions and realities around frameworks that see kids with disabilities as less-than or broken. Youth with disabilities don't need our pity. They need adults to see them outside of comparisons — perfect just as they are, so that, like every kid, we can then focus on the supports they need to thrive — including representative learning.
Second, let's remember disability history is world history, and it's American history. History education can be one of the most centering experiences for young people in school. It allows all of us to feel part of something and offers us an important place to critique the world and activate our own power. Students with disabilities deserve to see themselves reflected in their history classes. Their histories matter, and educators across the country should examine their curriculum to ensure people with disabilities are included. A singular unit of study around disability movements isn't enough. Educators must ensure that disability history – the sad stuff and the heroic moments – are part of our frameworks for learning since disability life has existed at every moment in time.
Third, educators need to consider how students with disabilities experience their own communities and if they are being tapped to lead. Are we welcoming and celebrating our students with disabilities, or isolating them in their classrooms and sending them home when the day ends? If necessary, are we creating accommodations so they can join school sports teams, participate in the plays, and be present on student council? It's time that we ask the hard question: is there meaningful representation in extracurricular programming?
As a former principal, I remember looking at my school with 30% of our students in special education. I had to face the hard truth that none of our student leadership bodies included students with disabilities. I had real work to do to make sure that we were not perpetuating the marginalization of these students by accepting the status quo — the "they just aren't interested" party line that so many of us use to say we've tried our best. I had to do more. I asked questions. I tapped leaders. As a team, we built leadership opportunities within classrooms so we could break patterned thinking held by our students and build the experiences that would allow leadership to strengthen from the ground up.
These are the critical steps in creating a culture of inclusion: once we assess our demographics, we then have to take action steps to make sure our kids feel like they can participate and belong. We have to interrupt the barriers to participation and cultivate a culture — literally build the experiences — where leadership is inclusive and diverse leadership is valued. As we move into a world fueled by education reform opportunities post-pandemic — a world grappling with the special education services missed during the pandemic — we must think bigger and go deeper than just special education compliance mandates to achieve inclusion. 
Brandon Cardet-Hernandez is Executive Director of the Ivy Street School and Skills for Life in Brookline, Massachusetts and a member of the Boston School Committee.