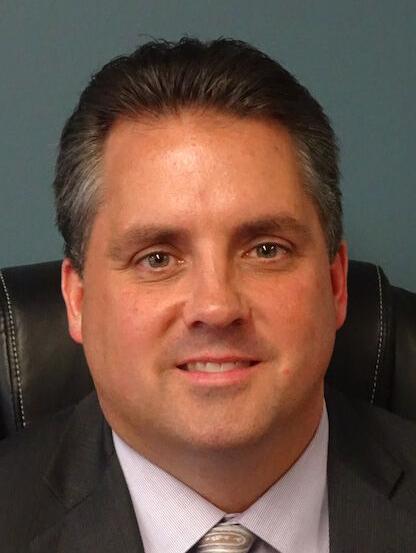 The world lost a giant on March 4 when Judy Heumann, longtime civil rights pioneer for those with disabilities, passed away at age 75.  While many people may not have heard of her, individuals with vision loss served by my organization, the Carroll Center for the Blind, and millions more with disabilities across the nation, have had their lives immeasurably improved because of Heumann's hard work.
For many younger people, it is hard to imagine a time where one's disability ruled them out for all kinds of opportunities, such as employment, independent living, dining out at restaurants, or even going to a house of worship.  But that was the way things were before two major changes in public law.
The first was Section 504 of the Rehabilitation Act of 1973, which was not implemented until four years after it became law. Section 504, created with the hope of eliminating discrimination against people with disabilities in federally funded programs, helped lay the groundwork for the far-reaching Americans with Disabilities Act (ADA). It is the ADA that enables vision-impaired participants of our programs at the Carroll Center to ride the bus or subway, to live in their own apartment, and to get and keep (and excel in) a job.
The ADA was a game changer by anyone's account, and Judy Heumann, who had polio early in life and used a wheelchair, played an enormous role in its passage. 
Here is the brief history: On April 5, 1977, a group of disability advocates in the San Francisco area, led in part by Heumann, went to protest the lack of action by the federal government on implementation of Section 504, which was on the books but languishing due to government cost concerns. The federal official that Heumann and other advocates met with seemingly had no comprehension of Section 504 or its vital importance to people with disabilities, which prompted a sit-in that would become one of the longest federal building occupations in history.
The federal government cut the building's phone lines to stymie the sit-in, yet hearing-impaired protesters were able to use sign language to communicate with supporters outside the building, leading to news coverage and public support. The pressure that started with the sit-in culminated in the law's implementation 23 days later.
Thirteen more years of strong advocacy made it demonstrably clear to the American public just how limited the opportunities still were for people with disabilities, including how few jobs were available to this population.
More protests and courageous acts of defiance — including the infamous "Capitol Crawl" where advocates left their wheelchairs and walkers at the base of the U.S. Capitol entrance and literally crawled up the building's 78 marble steps — led to President George H.W. Bush's signing of the ADA in 1990.  Heumann said that the law "foster(s) a sense of dignity and pride within disabled individuals to recognize that we are not the problem, we are not the ones that need to change … It is the society around us."
Despite the enormous progress that has been made through the trailblazing work of Heumann and others, much work remains. The unemployment rate for the blind and visually impaired is over 70 percent. This is not because visually impaired people don't have the skills to work, it is because they are given neither the opportunity nor the simple accommodations needed to work. In most cases these accommodations require little cost for an employer.
Far too often, the very accessible features mandated by the ADA, such as braille signs on an ATM, screen reading functionality on websites or elevators and lifts at transit stations are nowhere to be found or non-functioning. People with visual impairment and other disabilities still face far too many hurdles in today's world, either physical, like those mentioned above, or the stigma and discrimination that persist regardless of statute.
With more still to do, let us pause and remember the tremendous, life-changing accomplishments of Judy Heumann, who let no obstacle — whether a bureaucrat's intransigence or a building's inaccessibility — get in her way as she led the way for many.
Greg Donnelly is president and CEO of the Carroll Center for the Blind in Newton.