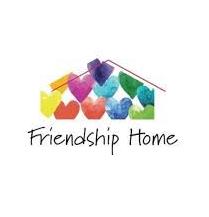 Friendship Home, a nonprofit provider of overnight respite and support services for individuals with developmental services and their families located in Norwell, has announced the appointment of four new members to their Board of Directors.
"With the appointments of Elizabeth Antonik, Tyler Hilson, Brian J. House, and Eric McLaughlin to the Board we are underscoring our commitment to Friendship Home's mission and to accomplishing our strategic goals on behalf of our participants and their families," said Andrea Pyke, Friendship Home's President and Executive Director.
Elizabeth (Lizzy) Antonik is the Co-Owner and Lead Designer of Oak Development & Design a leading and award winning build and design firm located in Hingham, MA owned by husband-and-wife team, PJ and Lizzy Antonik. Prior to Oak Development & Design, Lizzy was employed for ten years at the Noble and Greenough School in Dedham, MA as Assistant Athletic Director, Head Boys Varsity Rowing Coach and Admission Officer. A rower herself, Lizzy rowed  with the US Pre-Elite team at the Princeton Training Center and the New York Athletic Club where she won several US and Canadian National Championships. Lizzy serves on Friendship Home's Gala Committee and in 2022 she and her husband/business partner co-chaired the 13th Annual Circle of Friends Gala to benefit Friendship Home.
Tyler Hilson is an Assistant Vice President at Perry CRE a boutique commercial real estate consulting and services firm located in Boston where his primary focus is representing tenants and landlords in the Downtown Boston and South Suburban markets. Tyler serves on Friendship Home's Annual Circle of Friends Gala and Annual Golf Classic Committees and is a founding member of Friendship Home's Friendship Council, which is chartered with increasing awareness and support for Friendship Home by engaging young professionals and community members.
Brian J. House is Managing Member of Dal Riata, LLC, which provides business and strategic advisory services to mid-market companies in the environmental and industrial sector. Brian recently retired as President and Chief Executive Officer of Moran Environmental Recovery, after a 35-year career in the industry that began with Clean Harbors. He also currently serves as the Executive Director of the Spill Control Association of America, and is a nationally-recognized expert in his field. Brian has been involved with Friendship Home for many years, including as an active supporter and employment partner of their Bridges to Work program for which he was the 2017 Provider Council's Annual Business Partner Award.
Eric McLaughlin is Partner and Executive Vice President at C&S Insurance Agency specializing in business insurance for non-profit and healthcare organizations. He is a longtime volunteer and supporter of Friendship Home and serves on the Annual Circle of Friends Gala and Annual Golf Classic Committees.
The four new Board members join John H. Spurr Jr, Chairman of the Board; Robert J. Fraser, Vice Chair; K. Douglas Briggs, Treasurer; Peter D. Tedeschi, Secretary as well as Meg Doherty, Robert B. Hawk, Paul Jevne, David M. Sullivan, John Turco.
Friendship Home is dedicated to its mission to enrich the lives of individuals with developmental disabilities and their families by providing quality respite and support services in a safe and caring environment. The nonprofit organization provides opportunities for their participants to learn, work and have fun while offering support to their families.